> About SABIC in China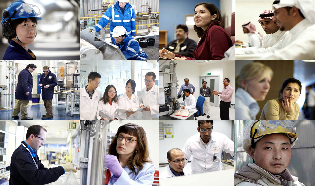 SABIC has been a growth partner for China since the 1980s. Having accompanied China throughout the implementation of its Reform and Opening-up Policy, the company is constantly expanding its footprint to capitalize on the emerging opportunities in China. Today, SABIC has a state-of-art SABIC Technology .

Center in Shanghai, three plants in Shanghai, Guangzhou and Chongqing, a joint venture with Sinopec: SINOPEC SABIC Tianjin Petrochemical Co. Ltd. (SSTPC), running a world-class petrochemical complex in Tianjin and operations in 14 cities across Greater China.


Key Milestones

1989 -

SABIC's Hong Kong operations goes under Greater China Region

1994 -

Plastech Sunsheet (Zhongshan) Plant was built in Guangzhou, toproduce Lexan*, PLT, CTS for construction and building, and greenhouse

1996 -

Nansha plant was built to produce Lexan, Cycoloy*, Cycolac* resin, LNP* Specialty Compounds, Lexan & Valox* film

2000 -

Shanghai plant was established to produce Lexan, Cycoloy, Noryl*,Valox, Geloy*, Xenoy*, and LNP for broader applications such as consumer electronics, automotive and healthcare

2004 -

Shanghai Plant received ISO 14001 Quality Management StandardsCertificate

2009 -

SABIC and SINOPEC announced Joint-venture agreement to establish the 3.2 million-ton SINOPEC SABIC Tianjin Petrochemical Co. Ltd valued at US$2.7 billion

2010 -

SINOPEC SABIC Tianjin Petrochemical Co. Ltd fully operational on 8 May 2010

2011 -

SABIC announced a new joint investment of a polycarbonate plant with SINOPEC. To be located in SINOPEC SABIC Tianjin Petrochemical Co. Ltd, the new plant valued at US$ 1.7 billion has 260 kilo metric tonnes capacity and is expected to be operational by 2015

   -

SABIC's Plastech Sunsheet (Zhongshan) Plant was integrated in SABIC's Nansha plant

   -

SABIC announced a new compounding plant in Chongqing, expected to start commercial operation by June 2014. The new plant will provide easier access for b China customers and manufacture a variety of high quality engineering thermoplastics

2012 -

SABIC signed a Protocol of Cooperation with SINOPEC in Riyadh,under the witness of KSA King and Chinese Premier, to explore new business opportunities and confirm their commitment to the principles reached in earlier agreements, including one on polycarbonate collaboration which has been approved by China's National Development and Reform Commission (NDRC).

   -

SINOPEC SABIC Tianjin Petrochemical Co. Ltd laid the foundation for a polycarbonate production complex with 260 kilo metric tonnes per annum capacity in the Tianjin Binhai New Area

   -

SABIC announced a US$100 million investment to build 60,000 sqm new Technology Center in Kangqiao, east of Shanghai

  -

SABIC signed a 10-year Research Cooperation Agreement with Dalian Institute of Chemical Physics (DCIP), one of China's leading chemistry and chemical engineering research education and research institutions. Both parties will collaborate on cutting edge research projects to develop new innovative processes for petrochemicals critical to efficient and sustainable manufacturing of innovative materials, as well as creating value-add applications

2013 -

Received the 2013 AICM Responsible Care® Award for exception initiatives in achieving long-term sustainability for its stakeholders andthe communities in which SABIC operates in

   -

SABIC Technology Center in Shanghai was inaugurated by His Highness Prince Saud bin Abdullah bin Thenayan Al-Saud Chairman of SABIC and Chairman of the Royal Commission for Jubail & Yanbu and Mohamed Al Mady, Vice Chairman & CEO of SABIC

2014 -

Certified as "Top Employer China" for four consecutive years and"Top Employers Asia Pacific 2014" by Top Employers Institute


About SABIC Technology Center Shanghai

Officially opened in 2013, SABIC Technology Center (STC) in Shanghai, China, was built with an initial investment of US$ 100 million. The STC will focus on developing next-generation innovative technologies and solutions to help its customers address some of the most pressing issues in China and the region.

The 60,000sqm state-of-the-art complex houses close to 500 employees including 170 application development and materials technologists. In addition, it also serves as the new Greater China head office for all Shanghai-based employees including R&D and supporting functions.



> About SABIC Asia
Established in the 1980s, SABIC has over 40 offices and close to 3,000 employees across the region. With 10 manufacturing and compounding sites in China, India, Japan, Republic of Korea, Singapore and Thailand, SABIC constantly strives to better serve our customers in the Asian region. A leading global organization in research and technology, we have two Application Centers in Moka, Japan and Sungnam, Republic of Korea and three Technology Centers in Bengaluru, India, Shanghai, China, and Daejeon, Republic of Korea.
| | | |
| --- | --- | --- |
| | | |
| SABIC shows "Archi-Light concept house" in "Chinaplas 2013" | SABIC was honored as "Top Employer 2014", this is the continuous fourth time that SABIC got the honor. | Vice Chairman and CEO Mohamed·Al-Mady attended "Boao Forum for Asia 2014" |
Dated: 1 Oct 2014